We propose a special time in an exceptional private sauna.
Pursuing to offer the best experience through accommodation and meals in the center of Tokyo shitamachi; Asakusa, Yokohama, and Okinawa. We are now introduce a private sauna to offer the best "totonoi" (sauna trance) experience through the restorative powers of heat and cold plunge.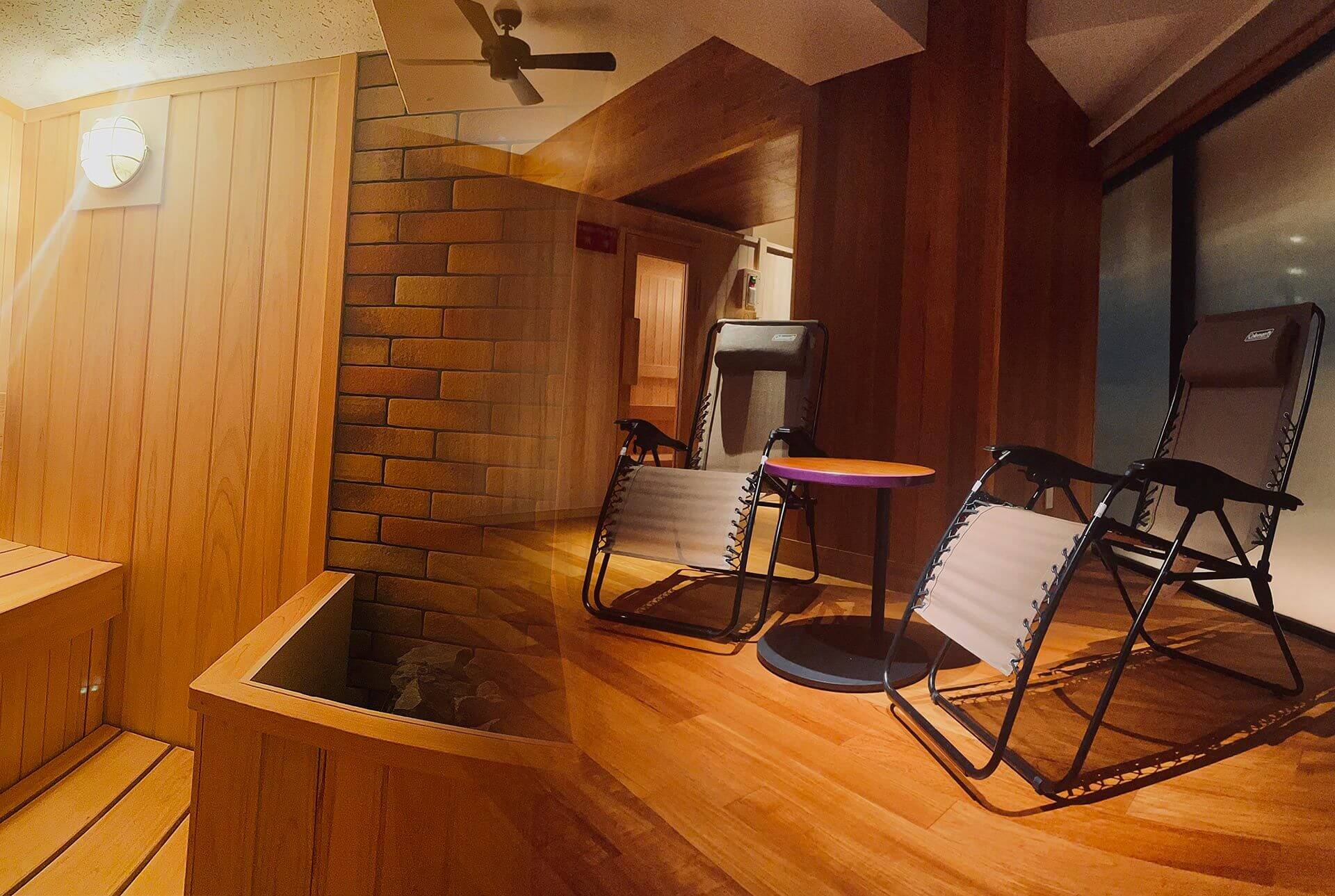 A special sauna for adults to relax
Change clothes, sauna bath, cold water bath, break, all in the room. Relax and enjoy music freely in a special space just for you. All amenities and towels are provided. Enjoy a higher-grade "totonoi" experience in a private room.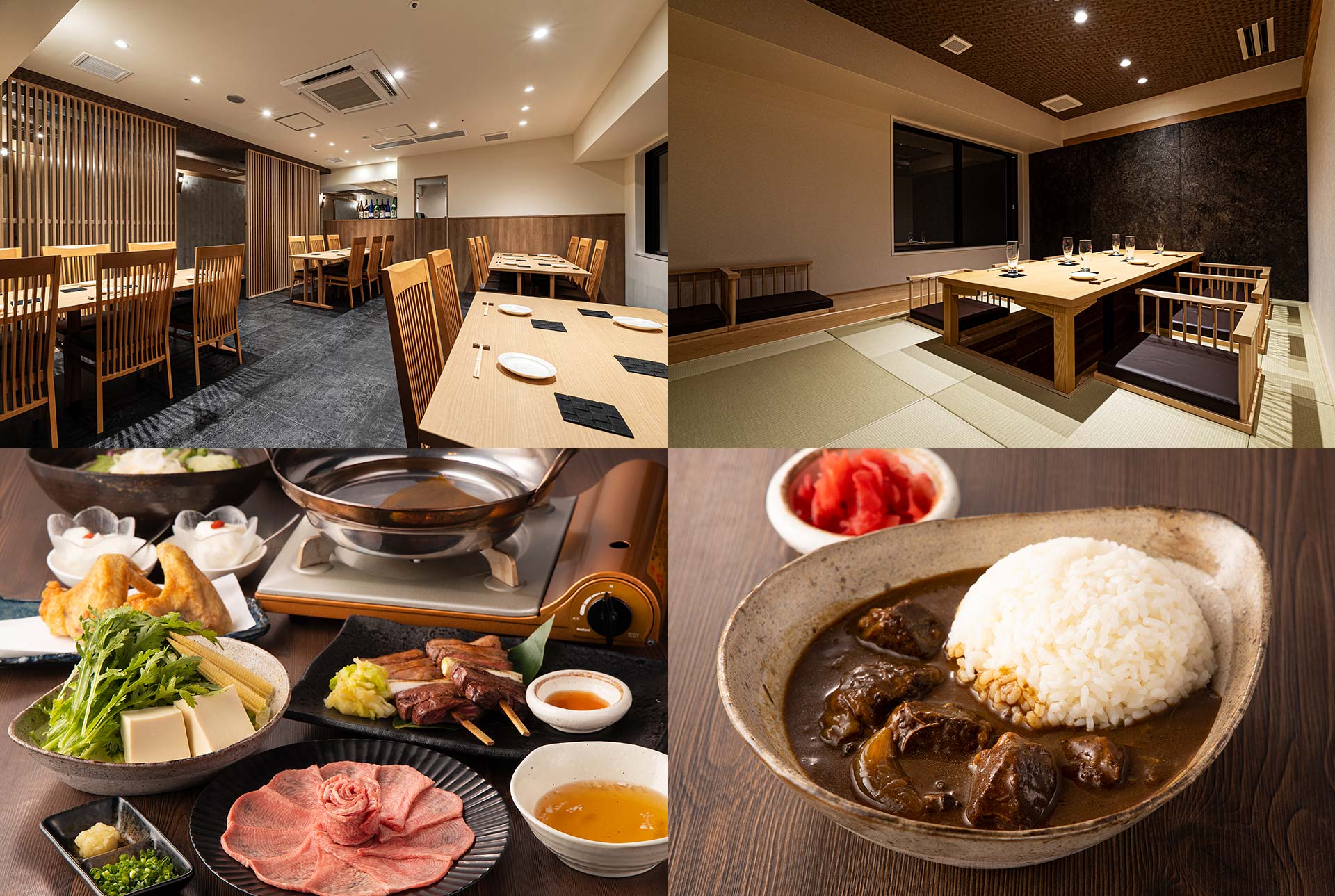 Enjoy beef tongue at Nikuan Kotakino After the sauna, why not enjoy a meal at the attached restaurant "Nikuan Kotakino"? In addition to Kotakino's signature menu items such as beef tongue shabu-shabu and steak made with the finest ingredients, we are waiting for you with the perfect menu for after the sauna.
Business hours: 17:00-23:00 (L.O.22:00)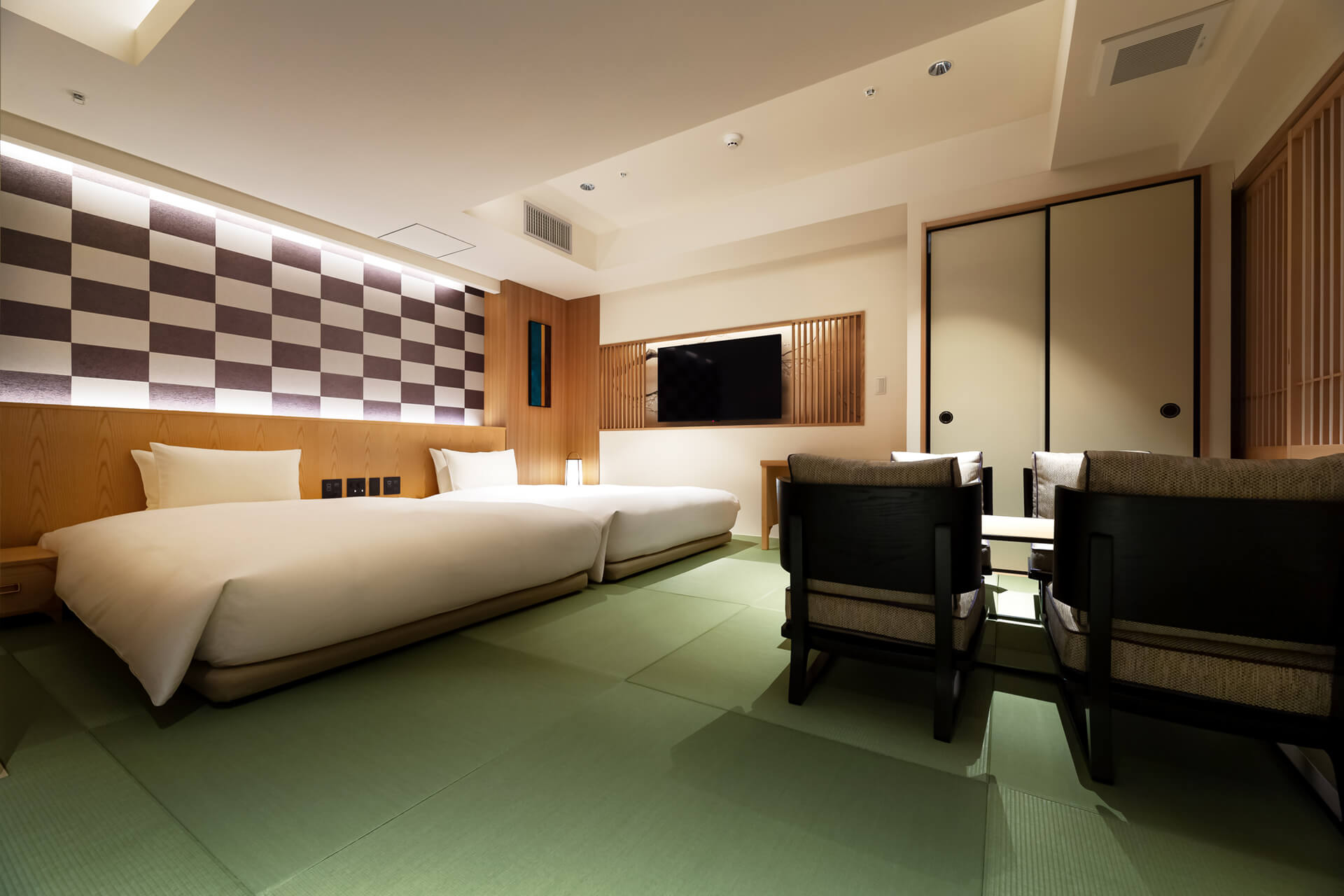 Want to relax more after the sauna? Enjoy more privacy in your selected room. Please ask the staff for details.
Price: From 2 hours 1 room ¥4,900~ Available hours: 8:00-24:00
※Accommodation charges must be settled for extensions after 24:00.
※Prices vary by store. For details, ask the staff at each store.
Providing the best facilities for your best "totonoi"
Water bath (with ice)

The bathroom and shower, which you can have luxuriously all to yourself, are essential items for the best "totonoi".
Ice is also prepared in a separate cooler box. Enjoy a water bath at your preferred temperature.

Aroma Löyly

Löyly not only adjusts the humidity and temperature of the sauna, but also promotes high perspiration and can be expected to have a beautiful skin effect.

No belongings required

Bath towels, sauna clothes, and bathroom amenities are also provided.
Please feel free to come by.

Relaxing "totonoi" space

An infinity chair with a reclining function that is indispensable for "totonoi".
We are waiting for you with detox water, mineral water and air conditioning.
Location
Offering you the 2 types of private sauna rooms!
Highly recommended for 2 to 6 person.

"totonoi" for couples, groups, and families.

Fee (60 min.~) ¥7,000~/room

Prostyle Ryokan Tokyo Asakusa

〒111-0033
2-12-11 Hanakawado, Taito-ku, Tokyo, Japan
03ー5830ー6015

Access from "Asakusa Station"
Tobu Main Exit on the Tobu Skytree Line (5 min. walk)
Tokyo Metro Ginza Line , the exit 5(6 min. walk)
Tsukuba Express , the exit A1(10 min. walk)
Toei Asakusa Line , the exit A5 (7 min. walk)

Booking

Highly recommended for 2 person.

"totonoi" as a couple 1 to 4 person is available.

Fee (60 min.~) ¥ 3,500~/room

Prostyle Ryokan Yokohama Bashamichi

〒231-0014
5-64 Tokiwacho, Naka-ku, Yokohama City, Kanagawa Pref. , Japan

Access by train
4 min. walk from "Bashamichi Sta." on Minatomirai Line .
3 min walk from "Kannai Sta." on JR Negishi Line.

Booking

Prostyle Ryokan Naha Kencho-mae

〒900-0033
2-2-1 Kume, Naha City, Okinawa Pref. , Japan
098-917-1629

Access by bus
About 10 min. by bus from Naha Airport
Fee : ¥240/adult , ¥120/child
*Take any bus No.25, 99, 111, 113, 120, or 123 from the international passenger terminal.
Get off at "Naha Bus Terminal" and walk for about 10 min.

Booking
Notes
Prohibited items for use The following acts are prohibited when using the sauna room and personal room. If the customer engages in such prohibited acts or is likely to do so, we may suspend the use of the sauna, leave the facility, or take other measures.
(1)Bringing combustible items (newspapers, magazines, cigarettes, etc.) and IT equipment (PCs, mobile phones, smartphones, tablets, etc.) into the sauna room is prohibited due to the risk of fire.
(2)Precious metals such as eyeglasses, pierced earrings, necklaces, and rings are prohibited from being brought into the sauna room as they may cause deformation or burns.
(3)Excretion outside the sauna room and restrooms, hair dyeing, scrubbing, washing, etc. are strictly prohibited.
(4)Do not throw objects into the sauna stove or splash water on it. There is a risk of fire or electrical leakage.
(5)Smoking is prohibited in the entire facility.
(6)You are free to take photos and videos in this facility and upload them to SNS, but please refrain from taking photos of employees and other customers.
(7)Please wear clothes when using areas other than the sauna room and private rooms (reception, corridors, toilets, powder rooms, etc.).
(8)In addition to the preceding items, acts that violate these Terms, acts that interfere with the Company's business, acts that damage the Company's facilities, equipment or fixtures, acts that cause discomfort or inconvenience to other customers. is prohibited.
(9)Please refrain from taking equipment out of the facility.